height: 29 1/2 inches … 75th percentile
weight: 22 pounds 13 ounces … 75th percentile
head: 19 inches … 90th percentile
Here are a couple of snaps from Milo's 1st birthday party in Prospect Park. Rachel and I both managed to forgot to take pictures – so we're in the process of collecting them from various guests. We had a beautiful warm day with about 9-10 of Milo's friends and their parents, 2 grandparents, 2 cousins and 1 great-grandparent … not too shabby!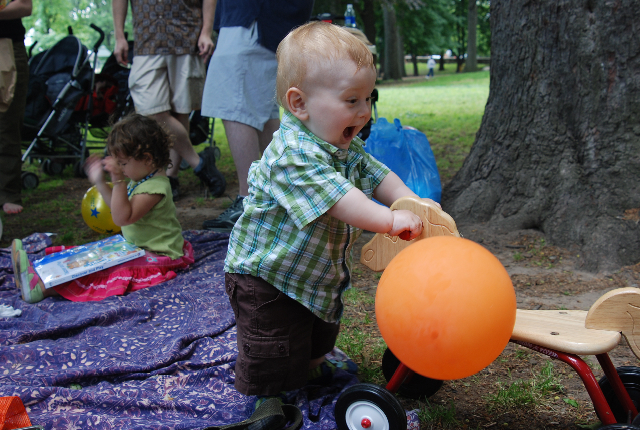 My new favorite picture – Milo and with his new best friend. Milo's mouth was open like this for pretty much the entire afternoon!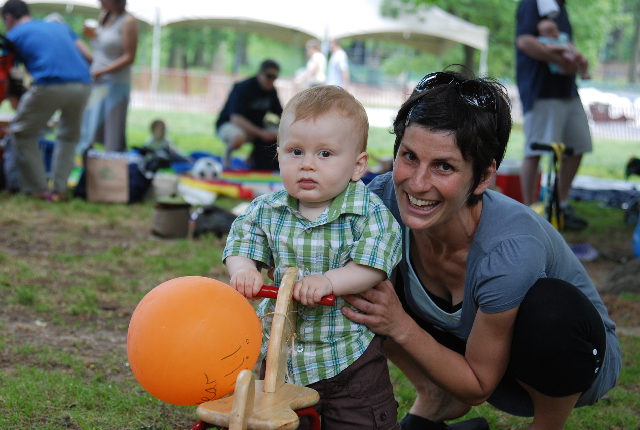 Rachel and Milo after 365 days