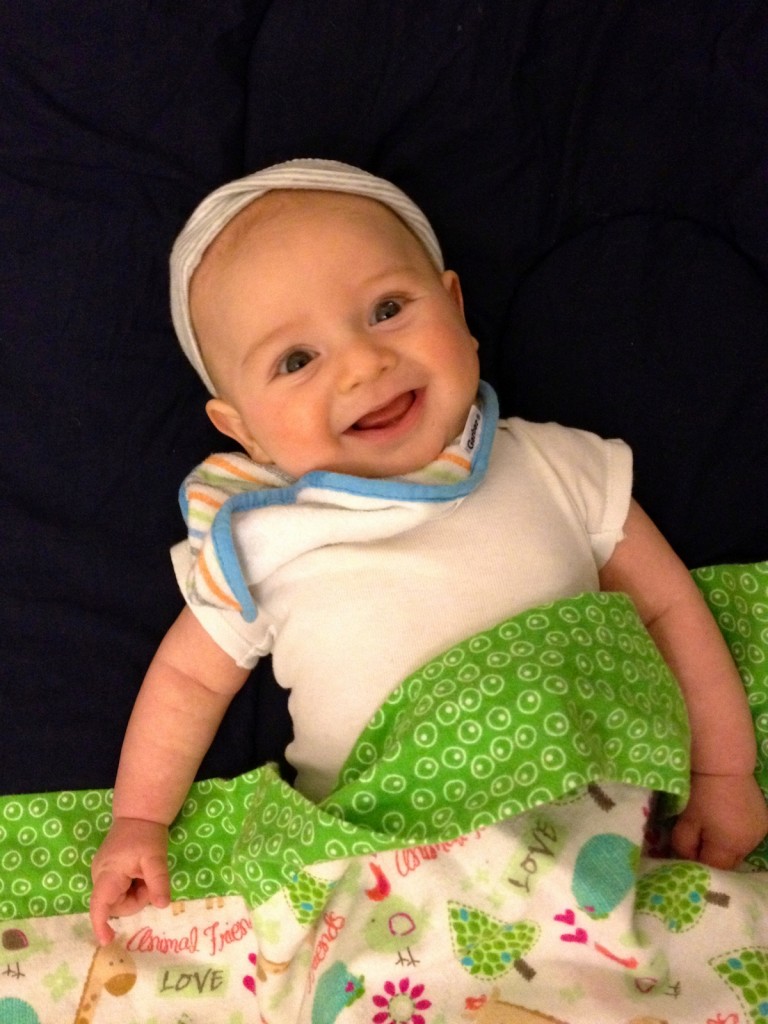 Conservation of Energy states that:
the total amount of energy in an isolated system remains constant over time
This basically means that if energy is gained somewhere, it must be lost somewhere else.
I just hope that there isn't a law of Conservation of Cuteness, because we have so much cuteness going on over here right now that other parts of the world must be experiencing a severe deficit. Sorry, but wherever you are, come on by Providence if you are experiencing a cuteness shortage.
4 month stats:
15 lbs 11 oz
43 cm head circumference
26 in long