I found this to be an apt description for the cultural production depicted below:
Technically, an important predecessor is surrealism, with its emphasis on spontaneous, automatic or subconscious creation.
– taken from the wikipedia entry for abstract expressionism
It all started with a direct hit – inconceivably, Milo managed to pee all over me while somehow not getting a drop on himself. But this performance was just the preamble to a much more sophisticated work: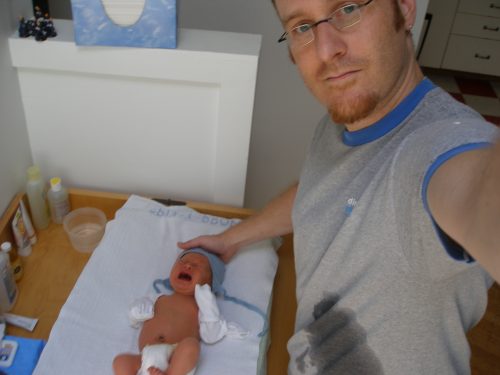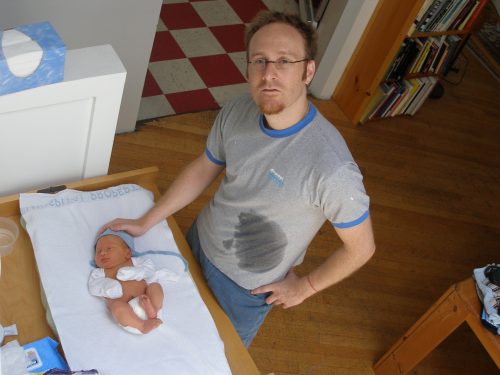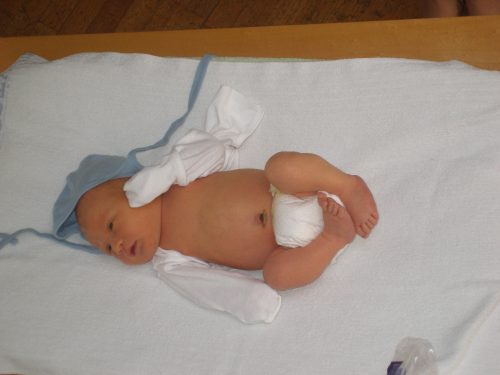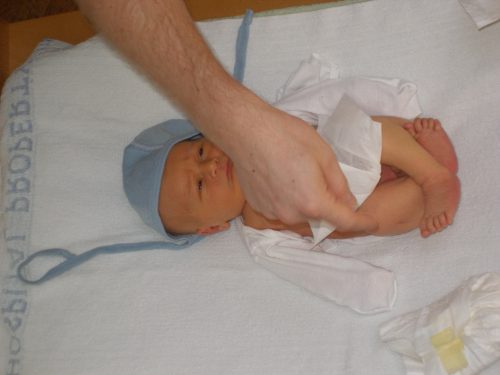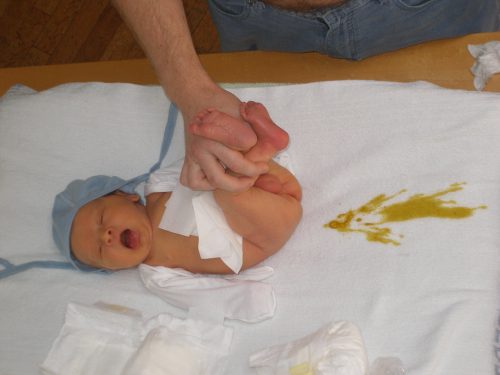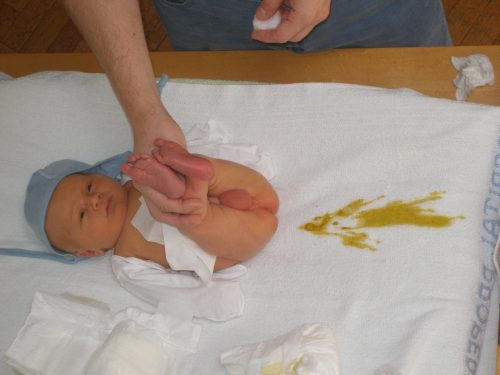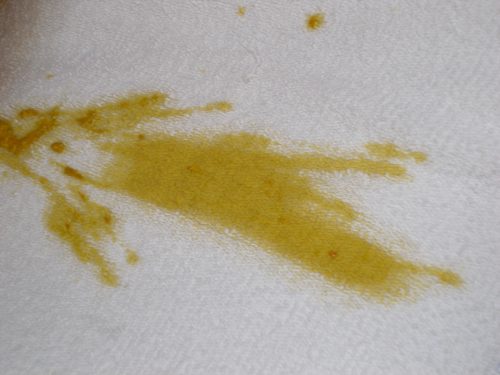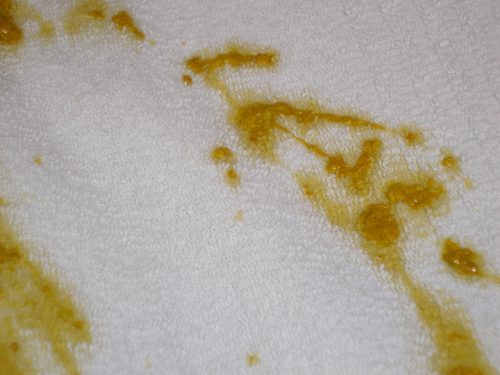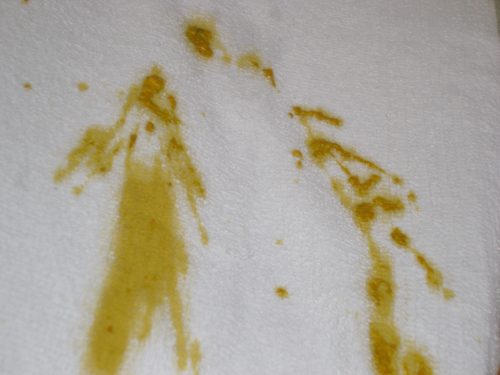 I really have lost it. Even Milo's poop is too perfect to comprehend. Art history is littered with all kinds of piss and poop related endeavors. This particular work by Milo seems to resemble paintings by Jackson Pollock. Pollock himself was a notorious pisser – infamously peeing into Peggy Guggenheim's fireplace. You might look at his drip paintings as a metaphor for pissing: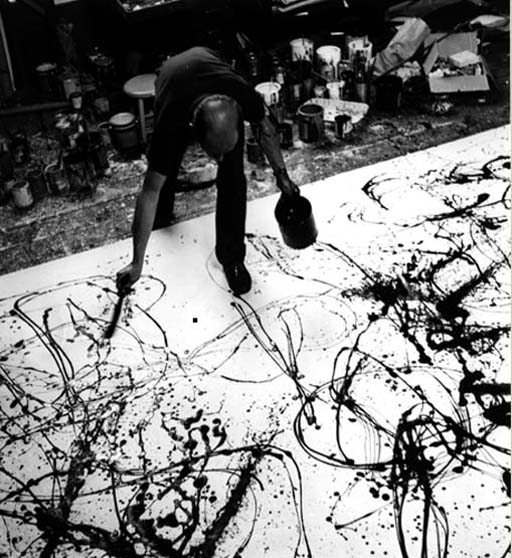 In the 70s, Andy Warhol produced 'oxidation' paintings – friends were asked to piss onto canvases prepared with copper paint.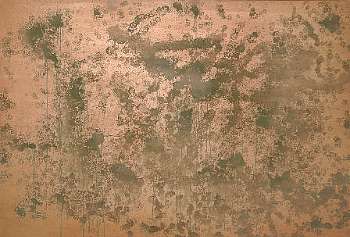 There is Duchamps urinal, "Fountain":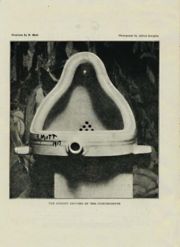 And Kiki Smith's "Tale":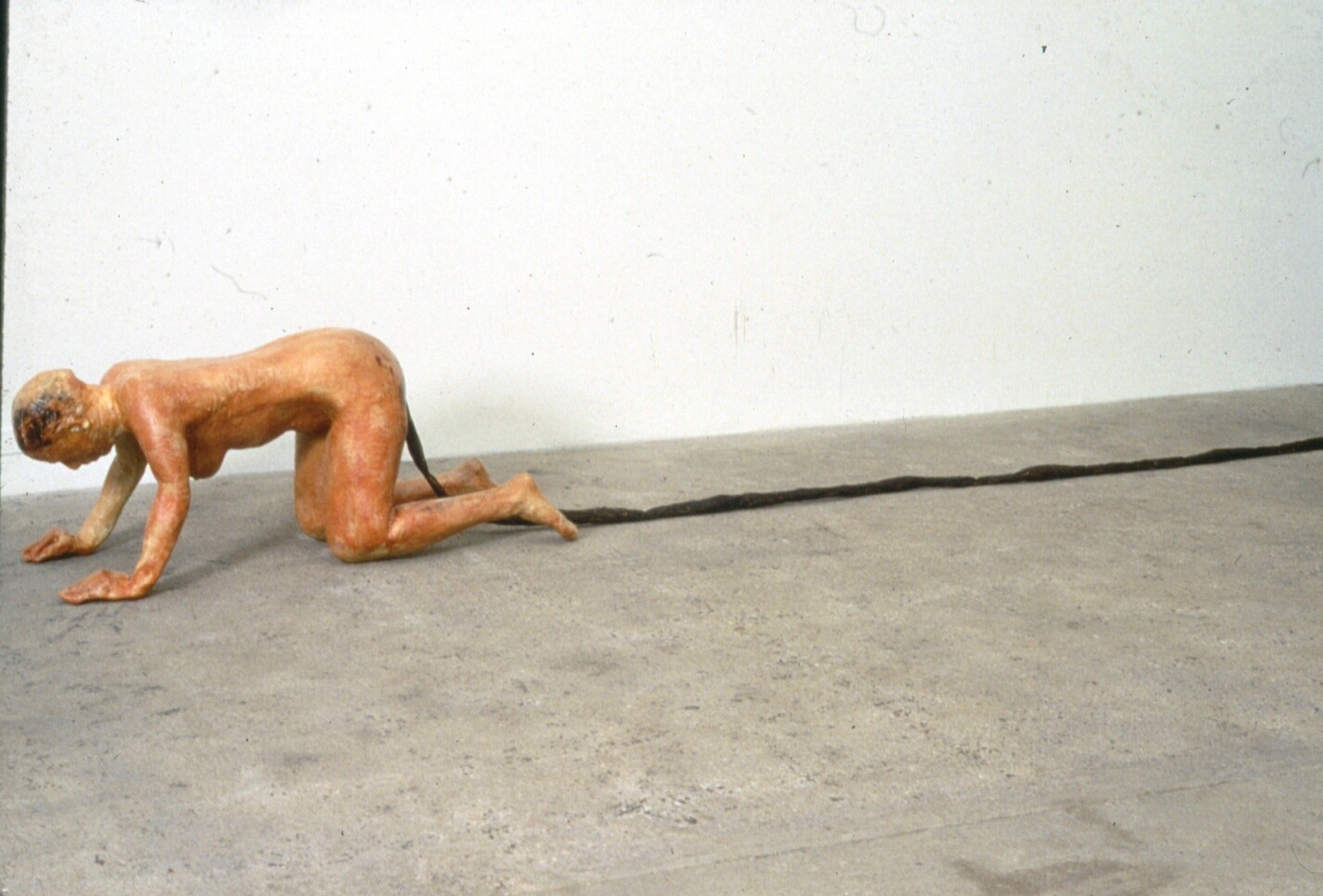 And Andres Serrano's "Piss Christ":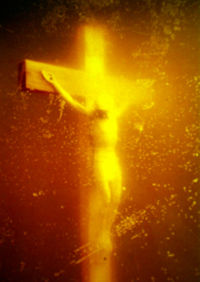 And Chris Ofili's collage "The Holy Virgin Mary" which incorporates elephant feces.
And I'm sure many more …